Wydawnictwo Instytutu Wymiaru Sprawiedliwości (Institute of Justice Press) is an in-house publishing arm of the Institute of Justice. It specialises in the publishing of academic texts, including reports and monographs complying with the Institute's publication policy. The Institute of Justice Press' publications cover the following academic areas: social and economic studies (law, sociology, education, economics, management sciences), humanities (philosophy, history), engineering and technology (automation, electronic and electrical engineering, information and telecommunication technology), and natural sciences (computer and information sciences).
The principal objective of the Institute of Justice Press is to support the scholarly activities of the Institute's academic staff. The publications are usually issued in Polish and  English. In an effort to ensure the highest standards of publication ethics , the Institute of Justice Press adheres to the Code of Conduct and Best Practice Guidelines for Journal Editors of the Committee on Publication Ethics (COPE).(https://publicationethics.org/resources/code-conduct).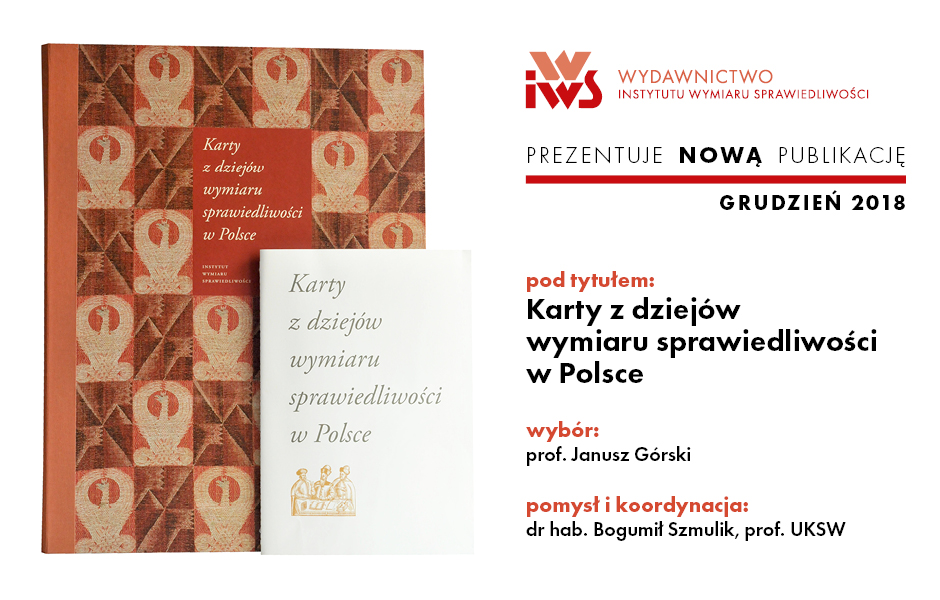 Jubileuszowy rok 2018 – symbolizujący stulecie odzyskania przez Polskę niepodległości – jest dobrym momentem na przypomnienie, jak istotne dla państwa są instytucje wymiaru sprawiedliwości.
Z dumą pragniemy poinformować, że Instytut Wymiaru Sprawiedliwości znalazł się w wykazie wydawnictw naukowych, opublikowanym przez Ministerstwo Nauki i Szkolnictwa Wyższego. Oznacza to, że recenzowane monografie naukowe wydane przez IWS uzyskają 80 punktów.