Wydawnictwo Instytutu Wymiaru Sprawiedliwości (Institute of Justice Press) is an in-house publishing arm of the Institute of Justice. It specialises in the publishing of academic texts, including reports and monographs complying with the Institute's publication policy. The Institute of Justice Press' publications cover the following academic areas: social and economic studies (law, sociology, education, economics, management sciences), humanities (philosophy, history), engineering and technology (automation, electronic and electrical engineering, information and telecommunication technology), and natural sciences (computer and information sciences).
The principal objective of the Institute of Justice Press is to support the scholarly activities of the Institute's academic staff. The publications are usually issued in Polish and  English. In an effort to ensure the highest standards of publication ethics , the Institute of Justice Press adheres to the Code of Conduct and Best Practice Guidelines for Journal Editors of the Committee on Publication Ethics (COPE).(https://publicationethics.org/resources/code-conduct).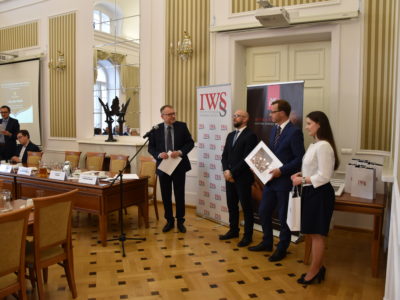 We are happy to announce that the Competition for the Best Doctoral and Post-doctoral Legal Dissertation organised by the publishing arm of the Institute of Justice was concluded with a festive gala, which took place last Friday at the Institute's head office. We are pleasantly surprised by the number of entries and the uniformly high level of the submitted dissertations.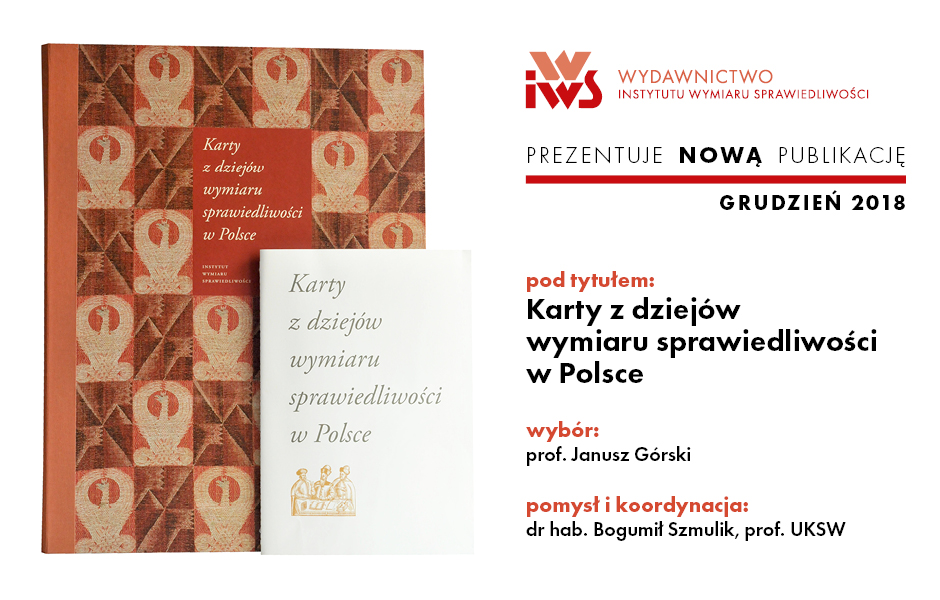 The jubilee year 2018, which marks the centenary of Poland's regained independence, is a good time to recall how important the institutions of the justice system are for the state.
We proudly announce that the Institute of Justice has been included in the updated register of academic publishers recently released by the Ministry of Science and Higher Education. This means that all reviewed monographs issued by the Institute have the publication score of 80 points.