The jubilee year 2018
2019-03-20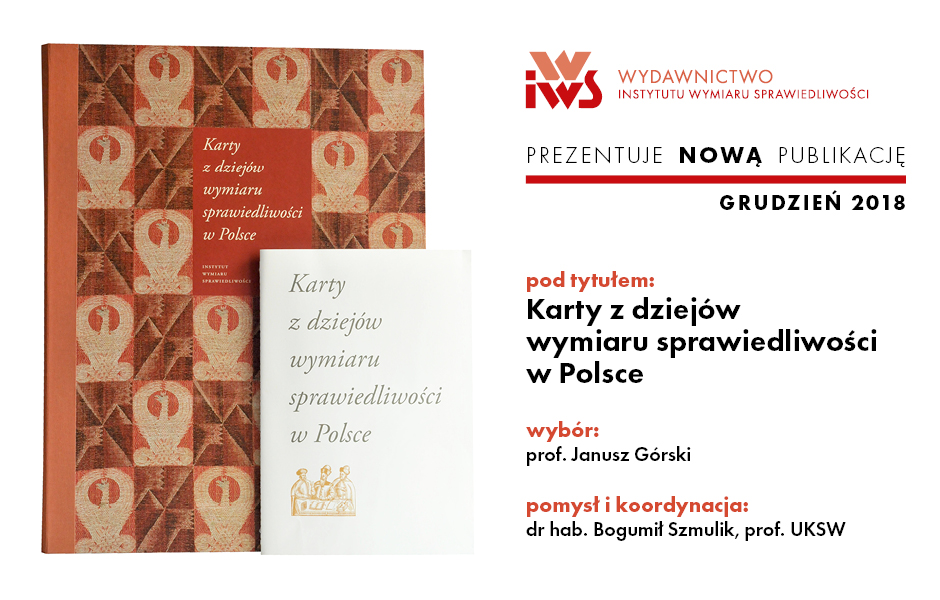 The jubilee year 2018, which marks the centenary of Poland's regained independence, is a good time to recall how important the institutions of the justice system are for the state.
As Marian Zborowski, a President  of the pre-war Court of Appeal in Lwów, has once acknowledged, "The judiciary is one of the most important pillars of the edifice of the Polish Republic. If this pillar becomes fragile, this is a sure sign that the state is in grave danger". Subscribing to this sentiment, the initiators of the publication of the Portfolio  took on the idea of commemorating the important role that the judiciary has been playing in the safeguarding of the proper operation of the national governance for over a thousand years.
The artistic portrayal of Polish justice showcased in the Portfolio spans from the times of Piasts and Jagiellons to the present day. Polish courts are depicted as the perpetuators of noble attitudes and eradicators of betrayal and villainy, capable of bringing together the difficult affairs of humans and divine virtues. The Portfolio also shows moments of horror, recalling the era of judicial murders as a warning against repeating the mistakes of the past. The good courts are hence worth fighting for, as they give the people faith and the power to harness the best civic virtues in support of the home country.
Excerpts from the Foreword by Dr hab. Bogumił Szmulik, the Cardinal Stefan Wyszyński University Professor of Law
The Portfolio brochure may be viewed below: